5 décembre 2010
7
05
/

12
/

décembre
/

2010
10:45
Hi there,
I had two cakes to make for yesterday.
One for a little girl, Thylane: the theme was Angelina Ballerina.
And one for a boy, Estevan: the theme was Mr & Little Miss.
Let's start with the first one:
ANGELINA BALLERINA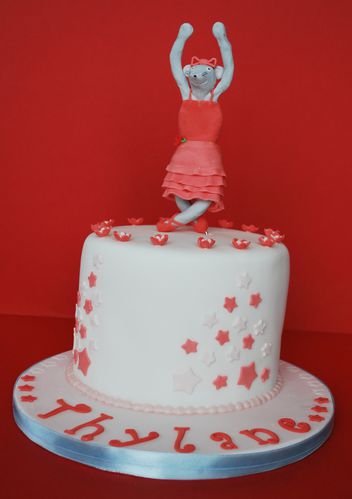 This is made with three chocolate cakes: two really dense chocolate cakes and a lighter chocolate yogurt cake with chocolate chips (white & black) in the middle.
then filled with white chocolate cream and finally vanilla buttercream to cover it all.
As i have been stuck in my house for three days because of the snow, I did not have the necessary ingredients to do the recipe I am used to do for the chocolate cakes.
Trying new recipes is great, but not when you are making a cake for a client! This was scary as I really wanted them to taste great! But from a message I got: they seemed really happy with the cake!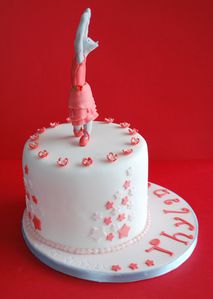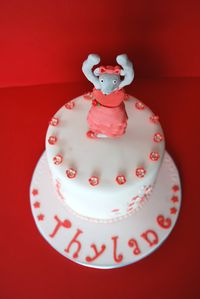 I had to make stars and little flowers. The colour scheme was really simple: white, pink and dark pink.
And I made Angelina Ballerina with metal structure.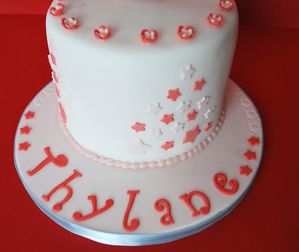 The letters are made with Funky alphabet cutters, which are great for children's cakes.
For the second cake, I was given the following theme: Mr & Little Miss.
I already made in the past a Mr & Little Miss cake so I wanted to make a different one.
I decided to make the cake in the shape of Mr TICKLE.
MR TICKLE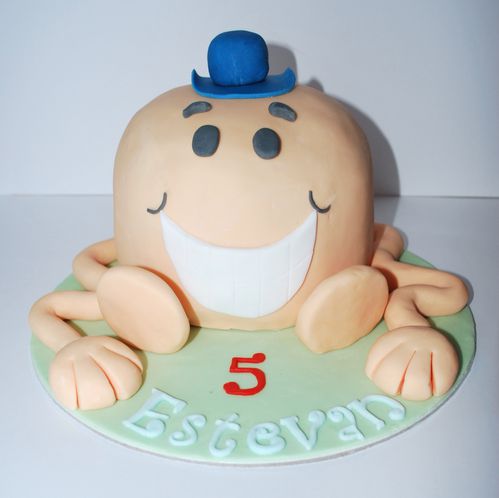 I had a lot of fun making this cake.
The cake is made out of three vanilla yogurt cakes filled with a milk chocolate cream and covered with vanilla buttercream.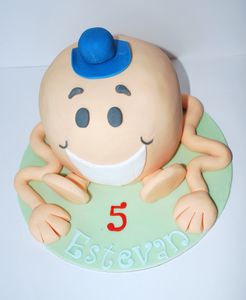 I used the Funky alphabet for the name and the number.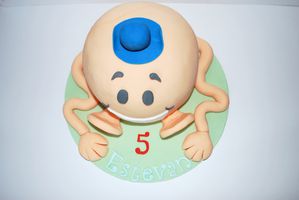 The kids seemed to have loved it!
I am really happy because all the orders I am getting are for children's cakes and they are all different.
I was worried that people would only ask me for the same designs but not at all.