26 décembre 2010
7
26
/

12
/

décembre
/

2010
12:52
For the 23rd of december, I had to make a birthday cake for a little boy named YAEL.
The theme: TOY STORY & CARS.
I had to think a lot about how to make these two themes work together on the same cake. I didn't want to just make two cake toppers and put them on top.
The idea: BUZZ lightyear getting Cars figurines and a race track for his birthday.
BUZZ & Cars CAKE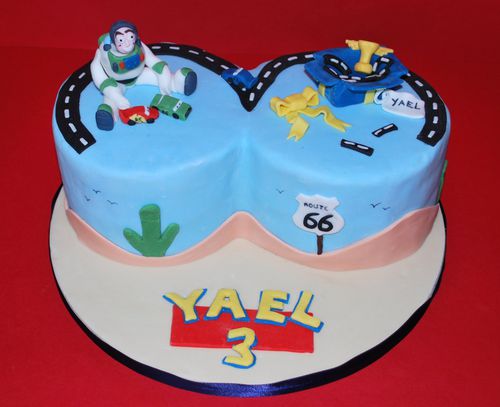 This was made with chocolate cake & chocolate chips layers filled with chocolate ganache.
As you can see, we have the name and age made in the same way as TOY STORY, the cake itself represent the desert and Route 66 from cars and finally the toppers: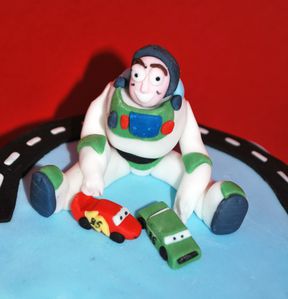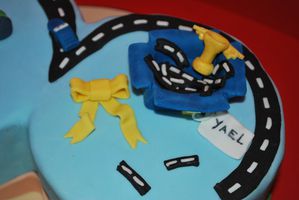 We have the birthday present filled with pieces of a race track and the PISTON Cup and BUZZ Lightyear playing with Lightning MCQUEEN and the other two race cars from the movie (I have forgotten their names now!)
I really wish I had more time to make this cake.
I thought my idea was great but poorly executed.
The main character didn't look great and the rest of the cake looked empty.
But I did not have enough time to remake it all and I had to deliver a cake.
I think Yael was happy anyway (i HOPE so...).
You live and learn, don't you...