30 octobre 2010
6
30
/

10
/

octobre
/

2010
19:50
Today, I made some Halloween-inspired mini-cupcakes.
It really wasn't planned.
Our neighbours have created an association named: Autisme Trégor-Goëlo.
Their daughter, Mathilde, suffers from Autism.
Every saturday, they try to offer an hour of activities for autistic children and their brothers/sisters.
The main activity is Painting. And as my husband is a painter, he offered to help.
We thought it would make sence to concentrate on an Halloween theme rather than a Xmas one: after all, we are still in october, which most shops seemed to have forgotten already!!!!
So, after 1h30 of painting, we all had some little cupcakes.
The first one:
The Pumpkin Mini-Cupcake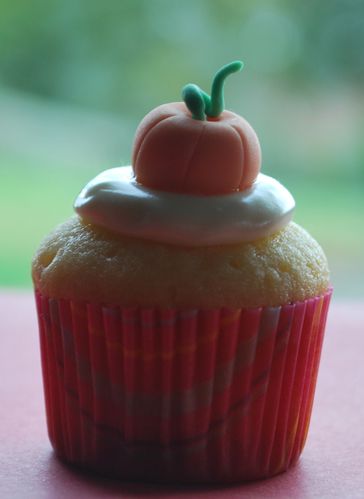 The is a really basic vanilla cupcake covered with a little white chocolate cream and finally, a little pumkin made out of sugarpaste.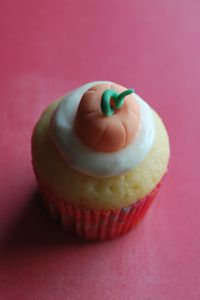 Then, we had:
The Ghost Mini-Cupcake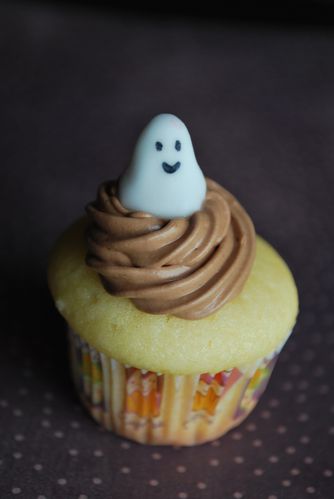 Once again, a simple vanilla cupcake topped with milk chocolate cream and a little Ghost made out of sugarpaste.
These were really basic and simple but the kids loved it.
The REAL Halloween cake is for tomorrow night and it is (hopefully) going to be pretty BLOODY!!!