25 septembre 2010
6
25
/

09
/

septembre
/

2010
20:05
Hi There,
Last week, I made a cake for two old friends of our family.
The cake is called MIRK POT as it is a representation of their house (which is called Mirk Pot) and of themselves.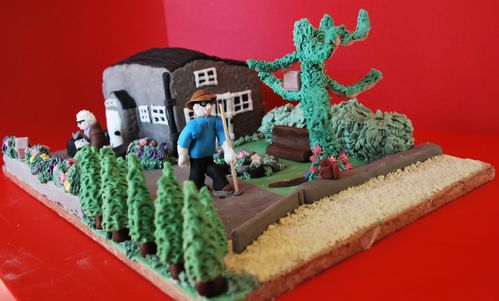 The cake: the house, is made with two yogurt cakes and two chocolate cakes, filled with chocolate ganache and covered with fondant.
Everything else is made out of fondant or buttercream.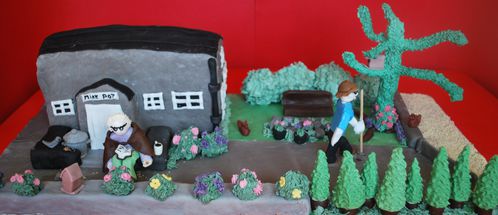 They live in a cottage in the middle of the woods. The cottage is a listed building from the 17th century (if I remember correctly) and the wood surrounding them has actually being planted entirely by them. There are flowers and plants everywhere.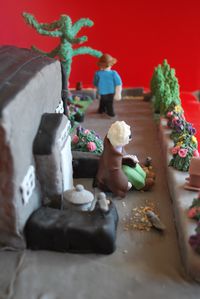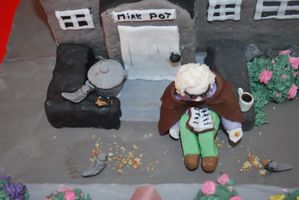 A lot of things in this cake are really personal to those two people.
I used to go there every year on holiday as a child, and this is as I remember it all.
They seemed really surprised and really happy when they saw this.
They looked at every little details and they seemed really pleased that I had incorporated all these little elements: The red squirrels (for the past few years, they have been helping to save the Red Squirrels as they tend to be killed by Grey squirrels), the little birds (they come every morning to eat in front of the house), the giangantic tree with the squirrels house, the bench, the bushes, the plants, the Pine trees, ...and so on...
I have to say that being able to make a cake like this, so personal, was trully something!