17 octobre 2010
7
17
/

10
/

octobre
/

2010
19:12
Lately, any excuse is good to try new recipes!
Even more when the testers are from my own family: normally, family members have the reputation to just tell you that anything you do is great. Why? simply because .... they love you.
Well, in my case, it's the opposite: when it comes to food, they are the toughest judges!
And being french does not make it easier neither.
But, This is all good as i really need good and constructive critism.
I try to keep notes of the critiques I get.
I mean, I know that with food, you will never manage to please everyone: it's like with any artistic thing: it's a question of taste!
So, today, I wanted to try some new Vegan Cupcakes recipes.
First, I went for a Carrot Cake Recipe:
Carrot Cake Cupcake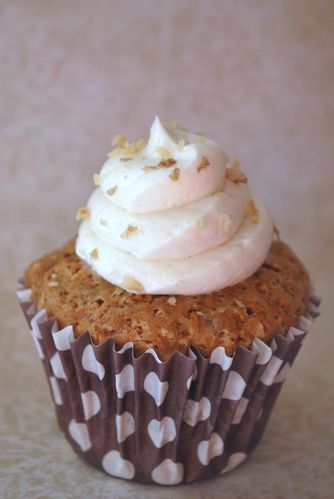 I never actually tried a Carrot Cake before as, in the past, I used to be "a bit" difficult food-wise...
So, I had no idea what it was meant to taste like but, MAN, it tasted AMAZING! It really did.
The only thing missing: Ginger. I didn't have any left.
And I also had a bit of a problem with the Buttercream: it was meant to be a Creamcheese Buttercream but, in Brittany, you have to order Vegan Cream cheese: you cant' just find it so easily!
So, I just made a simple Vanilla Buttercream.
Next, I wanted to try a recipe with Agave Nectar instead of Sugar.
I made a batch of Simple Vanilla & Agave Nectar Cupcakes.
I devided the batter into two bowls.
First bowl: I didn't add anything: i just kept it simple and it was great.
Simple Vanilla & Agave Nectar Cupcake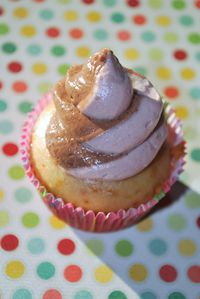 We felt that this cupcake could be eaten with no toppings at all.
But my son wanted a mixture of: Chocolate Buttercream and Blueberry Buttercream.
I was supposed to make an Agave Nectar Buttercream but: I run out of time....! I'll try it next time!
Second bowl: I mixed some organic Blueberry Gelee to the batter:
Blueberry Gelee & Agave Nectar Cupcake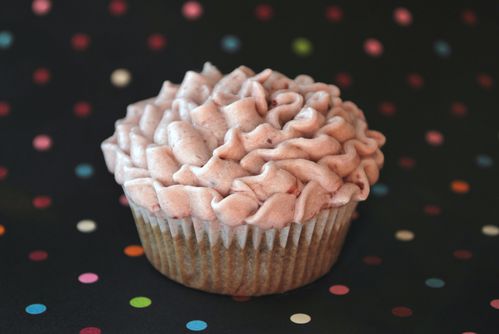 I made some basic Vanilla Buttercream and added some of the Organic Blueberry Gelee.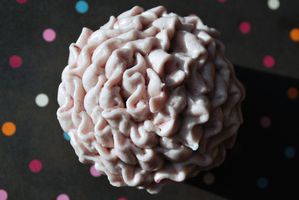 Next time, I will add real Blueberries in the batter rather than just gelee.