7 novembre 2010
7
07
/

11
/

novembre
/

2010
19:57
Today, I wanted to experiment with new recipes.
I had a small pumpkin ("potimarron") leftover and I really wanted to try to use some in a cake.
So, I made Pumpkin and Chocolate chips Cupcakes:
It tasted great!
I cooked the pupmkin and mashed it, then I added it to the batter.
Then, 1/2 TSP of Cinnamon. Finally, the Organic chocolate chips.
The cupcakes were topped with a small amount of Cinnamon icing.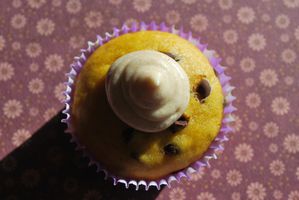 The only thing I would say is that I was expecting to taste the pumpkin a lot more.
I used a small pumpkin, also called Potimarron in french. It is sweeter than an actual pumpkin.
And I used a fresh one, but the one mentionned in the recipe was canned.
I love the orange color.
Then, I made some Marble Cupcakes: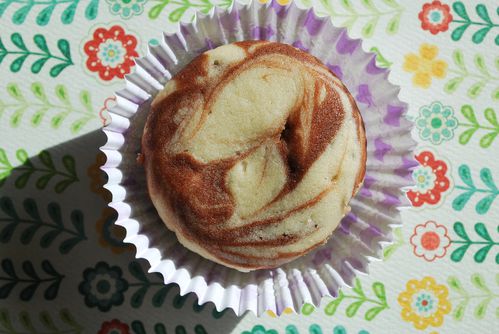 It is a simple Vanilla & Chocolate Marble Cupcake.
For some reason, the liners did not stick to the cupcakes.
It did as they came out of the oven, but after 30 minutes to an hour, the liners started to open up.
Therefore, it looked really bad!
Another thing: It tasted a bit too sugary.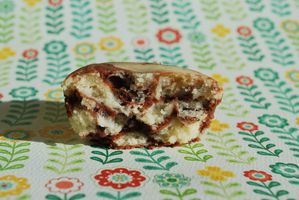 To make the Marble effect, I put Vanilla batter in a pastry bag, and chocolate batter in another one. Then both of them in the same one.
I did not had any icing or buttercream as I wanted to be able to show the marble effect.
That's it for today!