20 septembre 2010
1
20
/

09
/

septembre
/

2010
22:18
My little boy turned five this month and I obviously had planned a pretty big & special cake for him!
I spent a lot of time planning it all but my son had his own ideas and he was pretty determined to have a MARIO Birthday Cake.
How could I say no...???
So, here it is: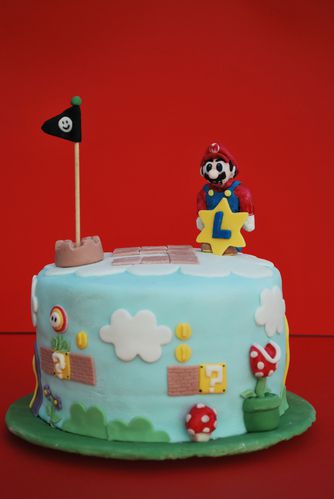 This cake was really a lot of fun to make as I played Mario on my Nintendo as a kid.
Having a DS now, with Super Mario Bros on it, was pretty cool: it meant that i was able to check elements for the cake by playing the game!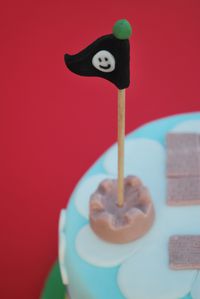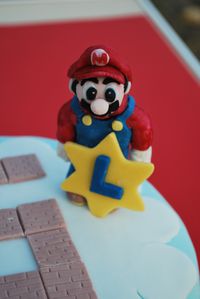 The hardest bit: MARIO himself!
Making that little figurine out of sugarpaste was really hard.
It probably took me longer to make Mario than to make the rest of this cake!